Monthly Archives:
September 2006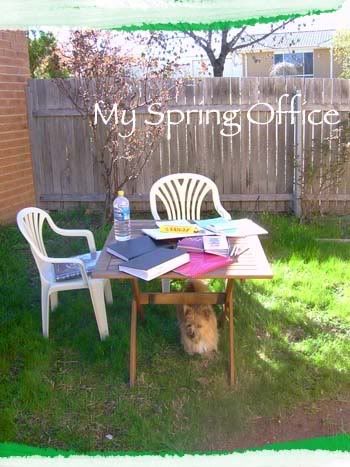 Have set up office in the backyard.
Check out my Exclusive Charlie Foot Rest.
Too nice to be doing anything but being outdoors and creating today, so I'm off!
"Trees are in love with the earth; the earth is in love with the trees. The birds are in love with the trees; the trees are in love with the birds. The earth is in love with the sky; the sky is in love with the earth. The whole existence exists in a great ocean of love. Let love be your worship, let love be your prayer."
~ Osho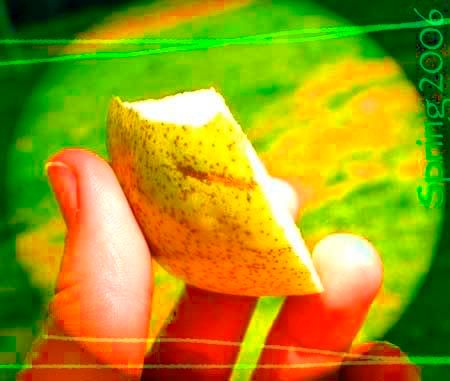 It is the beginning of a new season, a new cycle of life.
How do I want this one to be?
This is how I want to remember Spring 2006:
Eating fresh fruit in the grass. A pear in the park, a shared orange on the patio with my lover.
Watching the trees serenade into a chorus of green overnight.
Planning and planting the seeds for our new garden.
Making collages in bed.
Growing deeper in friendship with other souls.
Being gentle with my body, falling in love with myself through yoga and body balance. The sacredness of stretching.
Writing the lyric tunes of spirit to sing to the world. How beautiful you are, world. How beautiful you are, each of you. How beautiful our stories are.
Using the energy of crystals to connect with my highest truth and speak it.
Singing more. Trusting in the timbre of my voice and the strength in my belly.
I want to finally get that b a l a n c e thing worked out. Less computer time, more Life time.
Holding my belly more. Nurturing me, showering myself with love as a woman bearing a new soul would.
I want to remember this time as being
playful, radiant and alive. I want to
jump into my dreams and feel comfortable there.
I want to be a goddess of laughter, living, gentleness and creation.
Who do you want to be?
What do you call for from your season?
love,
Leonie

I woke up this morning in such a funk
(what IS going around in the energy fields lately!~)
that I thought:
If I can just get through today,
and go to Body Balance class tonight,
I will regard today as being Hugely Successful.
No pressure for anything else ~ just BEing okay.
No expectations. Just make it through the day.
And then today was Spring.
And they forecast for it to be 22 degrees.
We haven't been over 20 degrees in oh so very many months.
So we decided to have a 22 degree party.
A picnic in the park.
A celebration of spring.
We removed our symbols of bondage – ties and shoes.
We planted ourselves firmly in the earth.
We frolicked.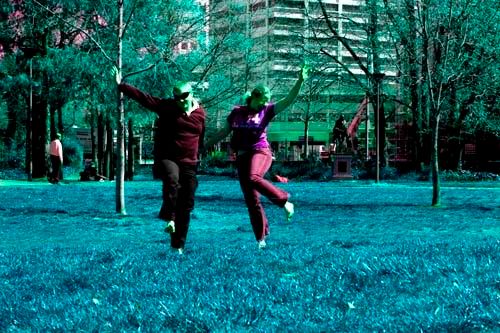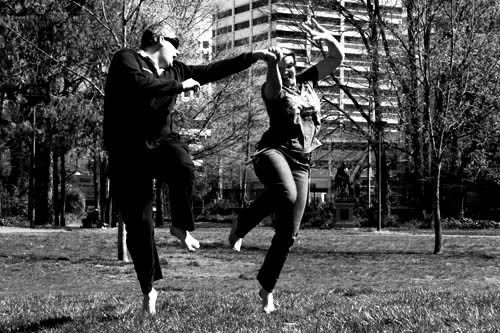 We boogied.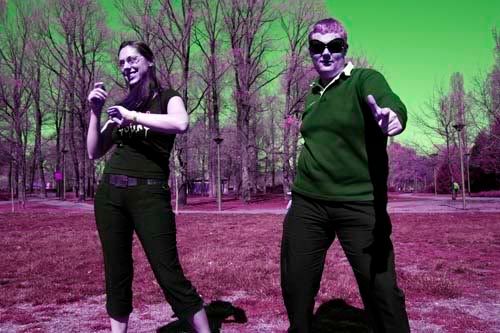 We had kips in the sun.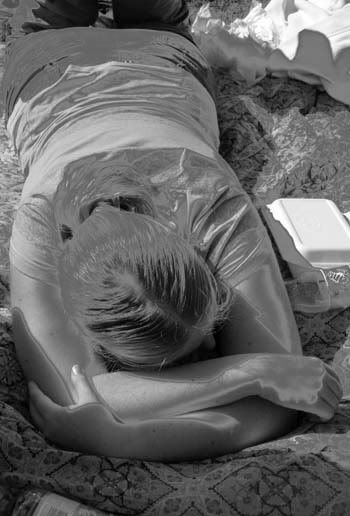 We were uber cool. How on earth can we Be so cool?


We played halo angels.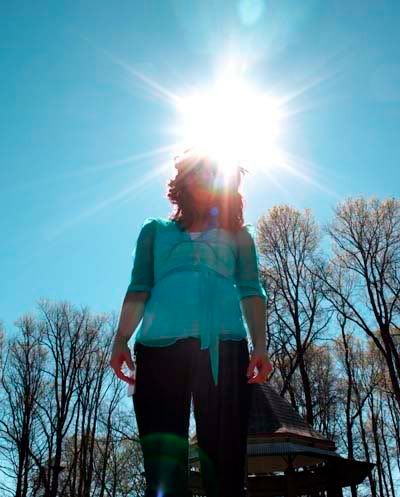 We stretched those bodies of ours.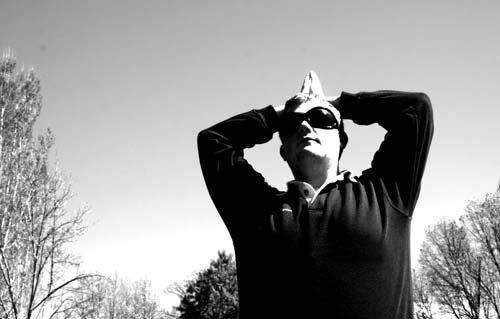 We made love to the camera (Be a TIGER leonie… a TIGER!)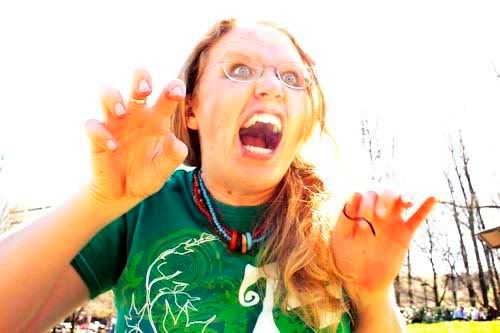 Our most distinguished member even did cartwheels. You have to be so very cool to do cartwheels when you're 12. You are triply so when you do them at age 42. (Mr P, you deserve a badge!)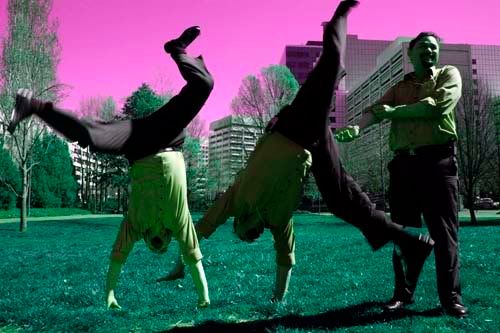 I wanted just to make it through the day,
I didn't expect this fandango celebration of 22 degrees.
but it happened.
it goes down in those history making events
of when cool people do extraordinary things.
I like to think so anyway.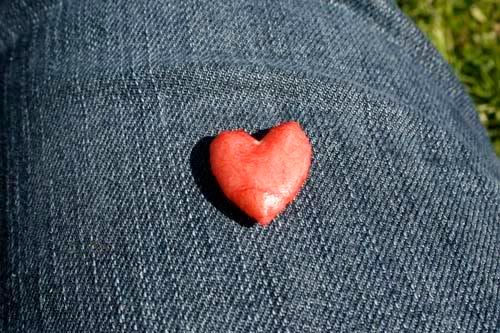 I want to offer my heart (cracker) to my accomplices in Serendipitous Season~Loving:
Lilly Pilly, eBear, Diana, Nickorama and Mr Paris.
(And now I'm off to Body Balance. It's true. Today was Hugely Successful.)