Monthly Archives:
April 2005
.

illustration friday's theme this week is DARING.
my dear friend lisa marie asked the SARK community
for bits of paper with YES written on them.
YES to succulence, to open living, to chasing dreams.
YES to facing fears and following one's heart.
there is nothing more daring than that.
this is my contribution…
A big YES Fairy.

close up of the YES Fairy.
.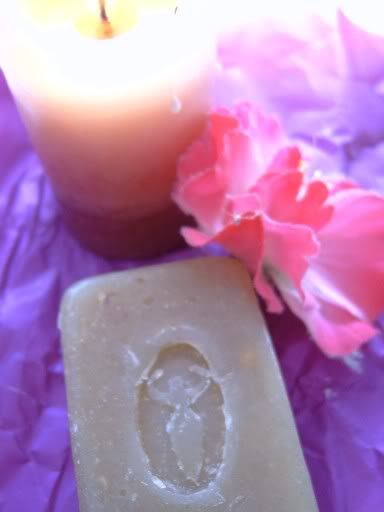 photo friday's theme this week is SOFT.
thought i'd kill two birds with one stone ~
or release those birdies from the one hand.
a gorgeous friend of mine, purple goddess sent me
one of her SCRUMPTIOUS peanut butter soaps.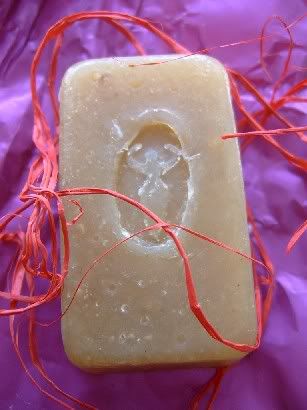 not only does it smell incredible ~
her soap is organic and leaves the skin sooooo soft.
i have had 5 showers in the last two days…
just to use the soap…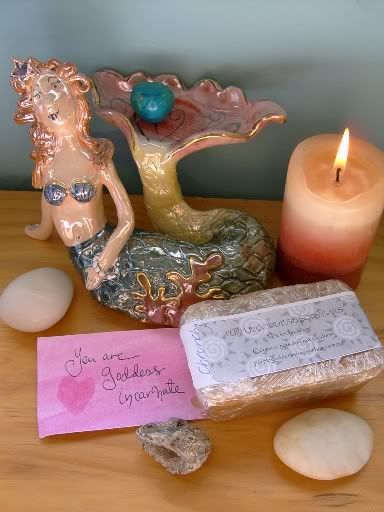 Everything a goddess needs ~ river stones, one of my goddess cards,
a delightful mermaid dearest deb gave me… and purple goddess soap.
.
I always try and set a creative project for the weekend.
This weekend I painted a doorhandle hanging for a gorgeous friend in Sydney.
"Goddess lives within" indeedy.
Creative projects don't have to be much.
They can be very very small.
Just to get the juices flowing is wonderful!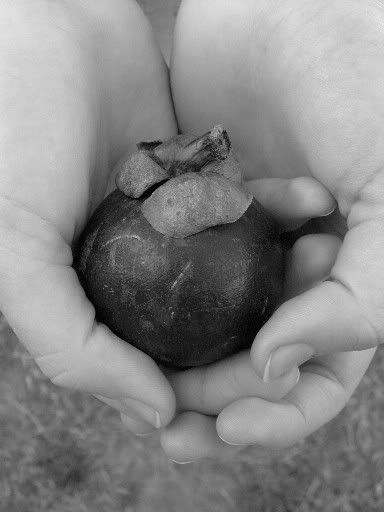 photos by chris
Yesterday's creative project was eating a mangosteen.
I ate boxes of these in Malaysia, so it was a delight to find them in the supermarket.
I love the vivacious red purple when you crack the mangosteen open.
The segments which taste of mango and apple and banana and lychee all at once.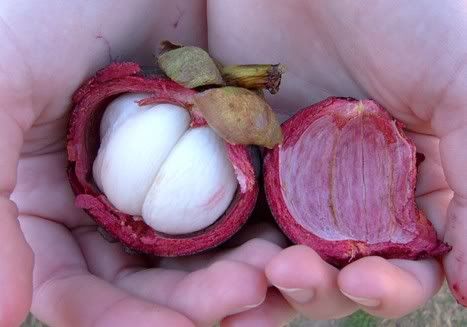 I unpeeled it slowly in the sun,
ate it bit by bit,
with dog at my feet,
and lover pandering around, photographing.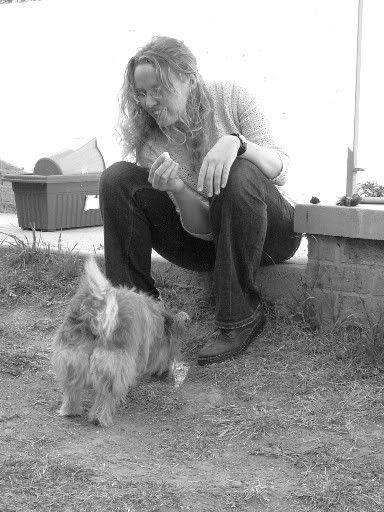 The most creative thing one can do
is create a life well loved.
"you are an artist…
the beautiful, authentic life you are creating for yourself
and those you love is your art.
it's the highest art."
~ sarah ban breathnach