Monthly Archives:
August 2005
reading:
::: gail writes deliciously.
she turns each phrase over and over in the space between her mind and pen. they tumble out, and catch observances of daily life.
she is gentle, kind, intelligent. young spirited, wise soul. she likes the good things in life: pens, family, journals, journeys.
and i am blessed to call her my friend.

::: book of shadows by phyllis curott
i highly recommend the experience of both!
off to women's circle tonight…
i offer you the courage of athena to walk your talk and speak your truth.
chris & i trundled along to the opening of the comic art exhibition over at the artist's shed on saturday. my freaking cool bus friend, ben, was part of the exhibition with his delectable toons.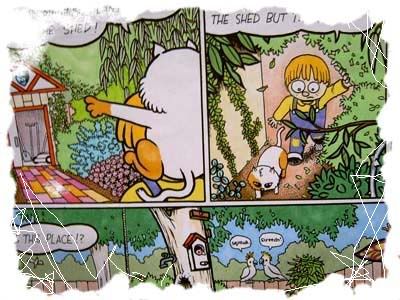 the range of comic art was astounding and got me & hunky boyfriend hankering to go home and paint. from conductors to masturbating jesuses, 70's flower women to political geoff pryor toons… i dug it.
ben & i then decided to form a dance troupe. anything for a photo op, really.
funny, irreverent, colour filled days…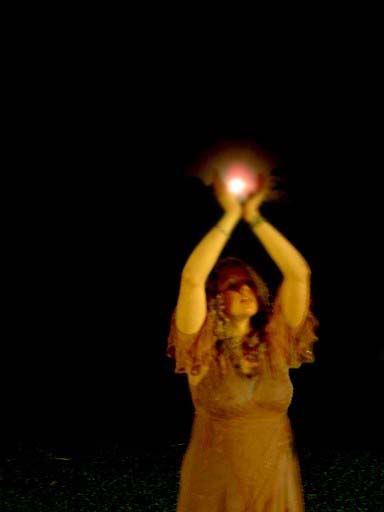 me at last full moon…
photo by chris
We CREATE our experience on earth.
We CHOOSE our lessons.
And sometimes they seem indecipherable, so encoded are those lessons in hurt and pain.
Nonetheless, everything is blessings-soaked.