Monthly Archives:
July 2006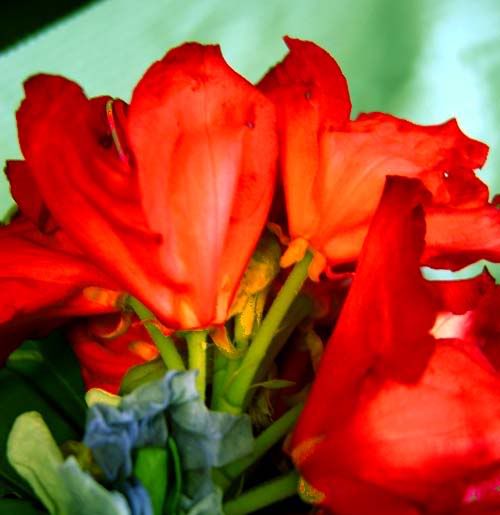 do you ever have that?
when something makes you feel like something else?

we were in the park at lunch today,
and my love tells me he's thinking he might want a playstation…

and i burst into tears.

i sobbed and sobbed about missing the earth, not feeling balanced, feeling like i'd lived hundreds of lifetimes sleeping on the earth then waking up to find i'm in civilisation and working in a concrete tower, and crying with grief of how much i missed uluru and the desert. how i missed who i was out there. how i missed walking on this earth in conscious knowing i am walking my journey, both with my legs and my spirit. it wasn't about the playstation. it was about this well of water that burst within me, calling to the heavens and falling to the earth.

he softly brushed my hair with his palm, and reminded me that my words are powerful
"when you say you feel disconnected from the earth, be careful. you might end up on mars."

and i realised, with his words, the energy that was soaking through my legs as we walked along on the path.
that my feelings of disconnection were only an illusion of sorts.
the earth was still there, waiting for me to love her.
and i was still here, waiting for me to forgive myself.
there are things changing and swilling in me,
and i am deeply, deeply grateful for them
i know this change is necessary,
and yet i feel like a snake shedding its skin. it mustn't always feel pleasant to do that.
skin too tight, claustrophobia, aching to be new, raw in the new world.
it is true.
and it is divine.
and it is exactly where i am at.
blessed be.
*spoken with a small smile*
love,
leonie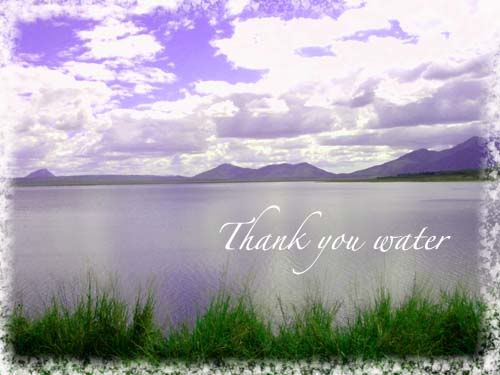 lake proserpine
Today is World Day of Love and Thanks to Water.
Imagine… sending love and light into water.
For it to cascade in every river, and ruminate in every ocean.
And for every soul on this planet to be drinking in this blessed water.
Water I thank you
Water I honour you
Water I love you.
Check out the above website by Dr Masaru Emoto (of What the Bleep fame). His message of healing with water is truly profound.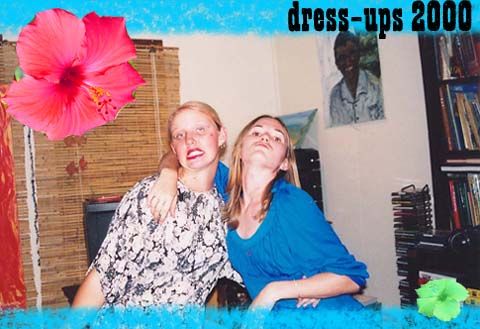 leonie and shan playing dress-ups as seventeen year olds…
I've just had a beautiful three days reconnecting with my high school best friend.
We haven't spent that much time together for seven years (eeek, has it really been that long?)
Some things don't change though.
Not our hearts. Not our souls. Not the way that we stay up until the wee hours talking, recounting lifetimes of stories. Not the way we love each other. Not the things that really matter.
And most importantly,
not the way we play dress ups every chance we get.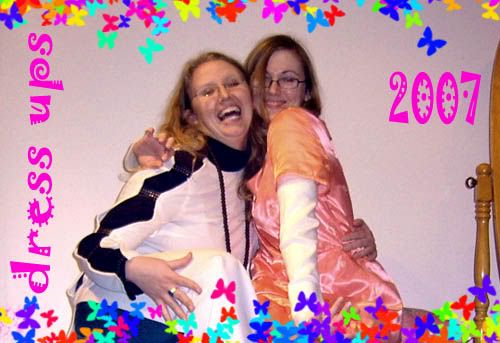 leonie and shan playing dress-ups and all growned up…

We sat on the floor in my favourite bookstore, reading and discussing books and crystals together.
We spent hours immersed in painting on the floor, creating shared paintings together that developed rich layers and meanings, piled high with our favourite colours, strands of rainbow wool, feathers and stories.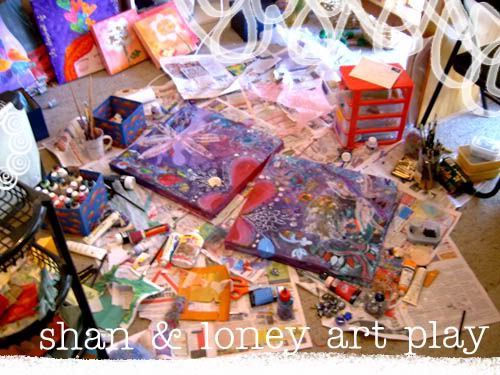 We wandered through art galleries.
We burned sage over each other, and the angels came.
We sat on my favourite rock in the mountains, looking out over the rainforest, hearing the waterfall where the fairies played, and sitting in silence as an owl called to us, over and over again. (Owls are a deep pastlife connection for us).
I photographed the elvin princess that dances inside her…
We shared and we laughed, and we uncovered even more friendship.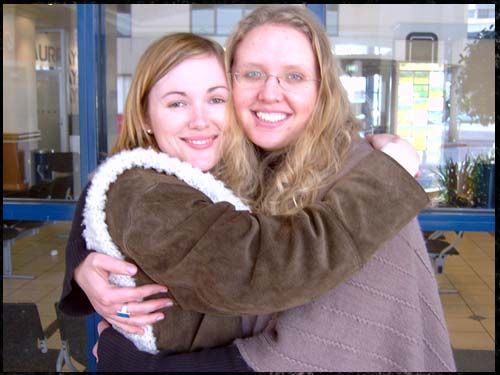 I am so deeply grateful to the universe for allowing us this time together.
I am so deeply grateful to the universe for meeting her again this life.
A smile lingers on me today…
love and joy,
Leonie