Monthly Archives:
September 2007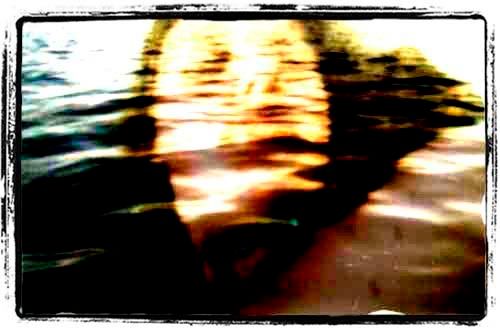 Water Womyn:
She who comes to me
when I am in the Room of Cleansing, the Room of Bathing.
She is strong, that Water Womyn,
sister to Changing Womyn,
floating me in the liquid arms,
mermaid hair unfurling,
comforting me with her eerie song
that speaks of the old places:
Atlantis, Avalon, Tipi in the Sky.
Some nights, the Water Womyn
teaches me through visions.
Some nights, she stands to the left and centre of me,
whispering in my ear
who I am and why I am here.
May your day be blessed with light,
Leonie
~ More Turquoise Journey here.
~ More Self Portrait Challenges here.

We had our first artists circle a few weeks ago ~
a precious afternoon painting with our feet,
releasing expectations,
having instant photo shoots in the compost heap,
drinking tea, picnicking,
not so much MAKING art but PLAYING art ~
and I think that's the important thing.
Here's some delish photos from the day ~
you can see more at the Flickr set here.

josha+kayles=lovahs



photo by the beautiful kaylia

the lovely angel

princess firelight

lile, supermodel extraordinaire

our masterpiece
or:
just one of the side effects of our masterpiece:
the true masterpiece is creating.
may your days be filled with the masterpiece of the moment,
leonie
~ p.s. i've been interviewed over at the lovely colored sprinkles blog
thank you patty!
The Goddess Pixie Campbell met up with me in the Portrait Party room for chocolates, drumming and the usual Goddess fare.
I dig that Pixie woman, even from across the oceans in the land of Not-Met-Yet.
I honour who she is, her bravery, honesty and true-ness.
I honour the way she cultivates the earth, grows with her chillun and nourishes her own Self.
I honour Goddess Pixie just as she is.
I am completely spellbound with the portrait she created of me – you can see it over on her blog.
Wise open (I meant to write wide open, but it came out that way) and laughing… inside my spirit she looks. I feel so very honoured by her creation.
My gosh, this Portrait Partying is pretty much the most fun ever.
One day we will circle, Pixie,
Leonie