Monthly Archives:
June 2006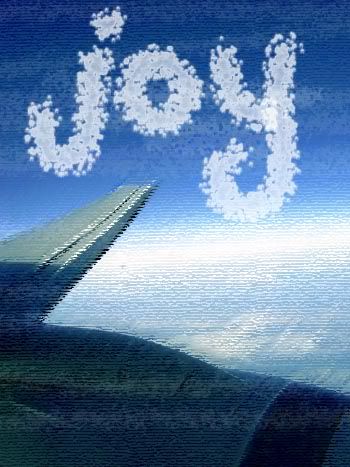 i'm flying out to a sacred heart gathering
in the red ochre heartbeat of the australian desert.
i go into mama earth to be reclaimed as her child,
to discover what i need to.
and… in some way, discover what i need to be.
i'm not sure why i had to write that, i just do.
my friend donn tells me she feels like i'm not going to exist in a week, that i will be a different person when i return. i feel afraid of this, and yet i have no fear, as i know it is inevitable. change and transformation always is.
may the space in the desert be one of ~
peals of laughter falling like curling apple peel to our feet
healing ~
the sloughing away the old bits that just don't fit anymore
and the allowing of light into the shadowed and broken pieces.
it is okay to be broken,
yes,
each piece can be examined,
the heart can be opened wide and seen,
and the light can come rushing in like a dam that has burst and now water returns to the parched valleys.
i go into the desert seeking myself,
seeking the girl with dirt on her face,
the woman with earth on her hips,
the knowing, the knowing, the turquoise knowing.
may you find those miracles that surround you today ~
may you be thrilled to know yourself
may you find the courage to speak your Truth
and may you see those wise spirits who surround you ~
comforting you, speaking through you, living in you.
love,
Leonie
buffalo woman of the desert.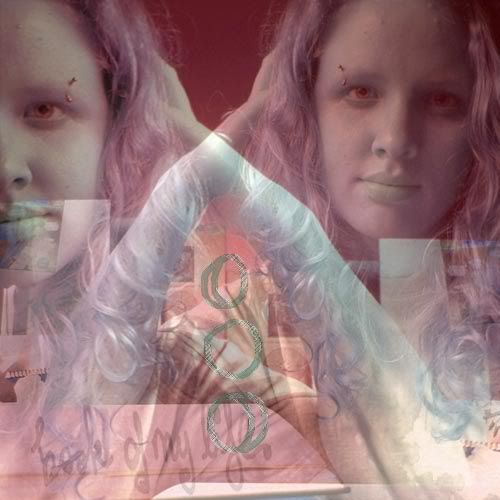 is that i've just sat at my desk
from the time the sun has just risen into the sky
and passed overhead (not that i can see it though, i'm in a concrete tower)
and it is now falling into the mountains
by the time i go home
it will be night time

i've sat at my desk and can only observe the cycle of mama earth,
not engage with it or be in it or follow my own natural cycles.
my eyes are not strong eyes… they are red rimmed and cowering behind my glasses from the glow of screens.

i've just sat here, staring at my screens, moving bits of text around, without engaging any part of my spirit.
i don't feel like i'm doing my work in the world.

this is no way to live.


i don't feel ready to leap yet…
into a natural cycle life of creation and rest with mama gaia and muse
but right now i sit looking out at the fading light
mourning the loss of a day not fully lived
acknowledging the yearning i feel in me.


the time will come.


blessings,
leonie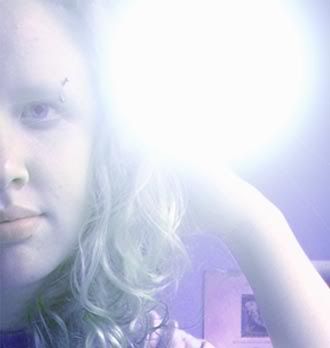 i participated in a photo challenge from nixie pixie today…
the mission being to photograph the next meal you cooked, without the stipulation being one shouldn't go all out to make a fancy meal, just to do the one that happened next.
the meal that happened to me was
"bottom of the vege bin sabzi stew"
ya know when the times… when you're getting to the end of your groceries, and there's vegetables left that would be wasted in the rubbish, but are past their "prime" days and are leaping into limpness instead… tonight happened to be one of those times.
so i made something spectacular with them.
ingredients:
onion
left over button mushrooms
parsnip
two sweet potato
left over frozen winter veges
broccoli and cauliflower
three carrots
peas
pop all veges in a steamer and into microwave for seven minutes.
saute onion with garlic for a couple of minutes,
add mushrooms.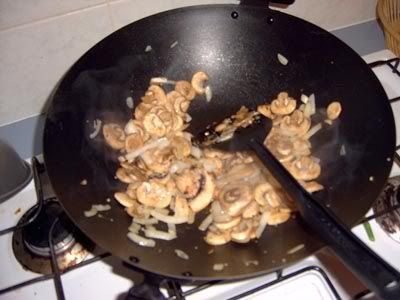 take grinning self portraits with mushrooms.
by the time you've found the camera, and lined up your head and the wok (see top),
the mushrooms should be ready.
add all veges.
flip around for a few minutes whilst humming the tune to bonanza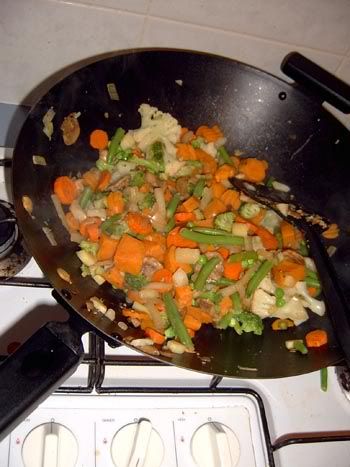 add the magic ingrediant: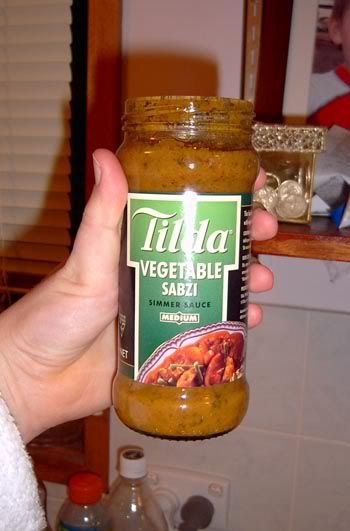 i'm usually into making homemade sauces and spices, but for this one i'll make an exception. holy dinger it's nice.
simmer for five minutes.
take time out to blow kisses to your spectators ~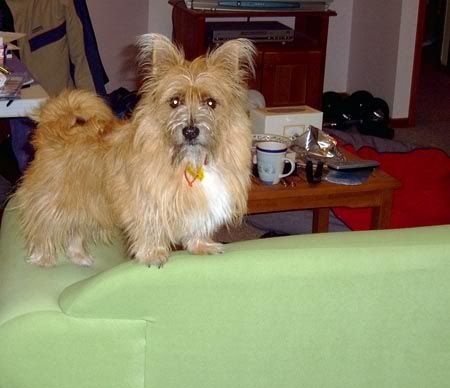 serve with basmati rice, a big grin and a blessing for the veges that are choosing to nourish you.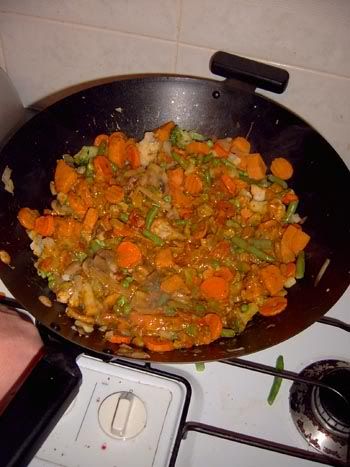 give thanks to those you love, and snuggle with them after consumption.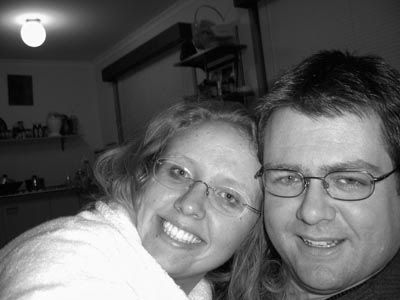 next time on Cooking with Leonie,
maybe I'll show my gourmet tandoori tofu and spinach leaf pizza…
blessed be,
Leonie